Print this page
LPD Lab Services started as a management buyout of the laboratory on the large Philips Electronics site in Blackburn in 2009. Since then it has grown to provide a high quality, independent analytical service to customers from all sectors: pharmaceutical to paint makers, aerospace to automotive, construction to medical devices, electronics to engineering consultancy. Our customers range from large multinationals to members of the public.
LPD's aim is to provide a personal service with its customers. It seeks to understand what they need and why they want it. It then delivers analysis tailored to the customers' requirements. LPD always tries to provide added value information and understanding not just "tables of numbers".
LPD employs a wide range experienced laboratory staff covering many areas: chemists, material scientist and physicists to deliver chemical and materials analysis. LPD staff are not just analytical experts, they are also able to utilise their years of experience as consultants in solving problems in many different industrial processes and industries. Bespoke Research and Development is conducted and Reverse Engineering and Deformulation help determine how a product is designed and manufactured.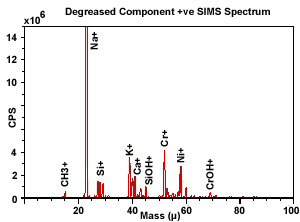 LPD also has access to a wide array of analytical techniques that can be used in combination to provide wide view of a problem and help customers identify root causes to their issues like those listed in the Index of Typical Support work. A frequent comment from our customers is: "if only we had known about you before!"
It is important to LPD that the standard of its work is of the highest quality and this is demonstrated by the ISO 17025 UKAS accreditation that LPD holds.
If you would like to discuss any problems or analysis that you require, call us now. One of our experts will be willing to listen to what you need and discuss what LPD can do to help.