Print this page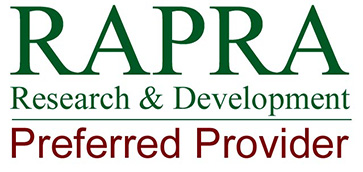 RAPRA Limited (Rubber and Plastics Research Association) is a Not-for-Profit Membership Association for companies in Polymer manufacturing, processing or end use. For over 90 years it has been contributing to Research and Development of innovative new materials, products and processes by providing members with privileged access to a range of services including technical, information, business development, skills and training.
Following recommendations from some of their members LPD Lab Services was put on on RAPRA Limited's Preferred Service Providers (PSP) list and will provide up to 1 man-hour of expert advice free of charge to its members. More recently RAPRA asked LPD Lab Services to become a Foundation Member.
LPD Lab Services and the RAPRA MORe Points Scheme
There are a range of member benefits that RAPRA offer. Amongst these RAPRA MORe Points is a loyalty scheme for members and Preferred Service Providers (PSPs). At the moment, RAPRA members can redeem any number of their current MORe Points on services provided by LPD Lab Services for their equivalent money value. We also hope to be able to award MORe Points on LPD Lab Services business before the end of 2013.
The range of services on which RAPRA members can use RAPRA MORe Points at LPD Lab Services includes::
Polymer, rubber, composite materials and paint coating :-
LPD Lab Services, as a Preferred Service Provider participates in this RAPRA MORe Points scheme to benefit its members, where participation by the client allows the laboratory's service invoiced fees to be claimed back against accrued Points, effectively giving discounted analytical and consultancy services.
In the field of paints, coatings, rubbers and plastics, LPD has dealt with materials failure investigations, embrittlement and leaching issues, degradation and polymer swelling, adhesive and cohesive failure, interfacial contamination, depolymerisation, paint delamination problems, wetting and mixing issues for example. Customers using polymers and rubbers or their customers in turn use them in association with other materials like metals, ceramics and composites where unforeseen problems can be associated with chemicals and materials interactions or a combination of contributing factors which can be found out, often starting from basic good / bad comparisons but can involve 8D or 6 Sigma techniques depending on the complexity of the problem. Problems can be small or large and work is scoped accordingly.

RAPRA says of LPD; "We are extremely pleased to have LPD as a 'Preferred Service Provider', their response is always prompt and efficient and geared to giving the very best service to the client and RAPRA. RAPRA are receiving an increasingly diverse range of enquiries and having a facility such as LPD greatly increases RAPRA's ability to service those enquiries".