Print this page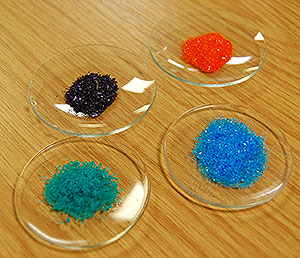 The need for chemical analysis can arise from a wide variety of situations. At LPD Lab Services our team of dedicated specialist technical staff have access to many chemical and materials analysis techniques and can advise you on how best to address your requirements in a cost effective and reliable way.

Chemical analysis covers a range of techniques and an even broader range of sample types and sources. Analysis may involve using a particular technique or a combination of methods and samples can be solids, liquids or gases Our highly experienced staff are skilled in using the wide array of tools and techniques to produce results targeted to the customers requirements. This can range from a simple request to quantify the concentration of an element or chemical through to solving a specific problem or supporting a development project..

Our Industrial scientist and engineering backgrounds mean that practical context orientated interpretation of the any results and conclusions is included as a matter of course, giving customers the information they need act with confidence.
A range of the chemical analytical techniques available at LPD Lab Services can be found here including FTIR, FTIR Microscopy, GC, GC-MS, Pyrolysis GC-MS, HPLC, IC, XRF, UV/Vis, UV-Vis-NIR, NMR, TGA, DSC, Karl Fischer, ICP-MS and AAS.
A small example of work we can do is:

Some specific associated skills available at LPD Lab Services include:
Chemical Analysis Techniques


gives a large range of chemical analysis techniques for quantitative and trace analysis of solids, liquids and gases for organics and inorganics. Other facilities available in the laboratory are detailed.
Physical, Structural and Microstructural Analysis


Analysis of physical properties and inspection of structure and microstructure of chemicals, materials and assembled products to better understand the make up of product or component for reverse engineering, failure investigations or root cause problem solving.
Extractables and Leachables Analysis


Extractables and Leachables analysis details how various techniques can be applied to raw materials or devices to determine the potential chemical extractables that may end up in a finished product. Knowledge of potential extractables from raw materials, products and processes can be essential to improving quality, assessing health risks and problem solving.
Instrument Selection, Method Development and Technology Transfer


Instrument consultancy service to generate cost effective client projects and staffing when suitably experienced staff are hard to recruit or not needed full time for complex tests. This offers the opportunity to employee less experienced staff or routinely outsource the measurement and quality control activity, with ongoing lab support as required.
Please contact us if you do not see the specific activity you require, we may still be able to help you.