Print this page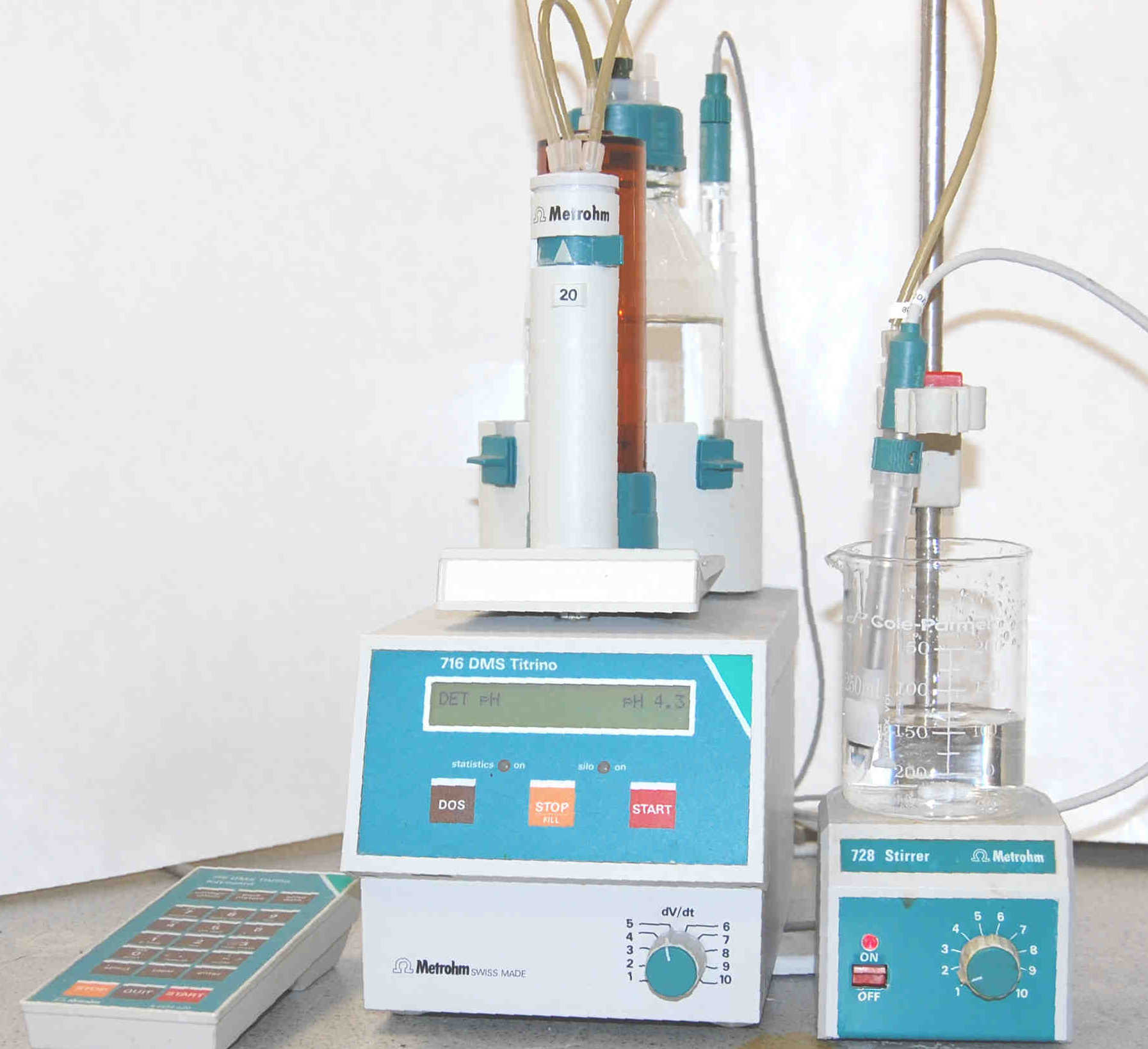 Due to their supposed simplicity titrimetric techniques are still widely used and LPD Lab Services is able to offer the services of experienced chemical analysts to carry out this type of analysis. There may be divided into three main types:
Aqueous such as acidity, alkalinity, chloride and redox titrations.
Non-aqueous such Karl-Fisher titration for water content or amine value of polymers.
Two phase such as the determination of total anionic or cationic surfactants.
A burette is used to carry out a titration using a standard solution of a known concentration of a chemical. In traditional methods indicator solutions are used to determine end point of a reaction from which the concentration of the analyte can be calculated. The correct selection of the indicator solution and accurate identification of the end point are the main skills involved in this type of method and these techniques are among the oldest of analytical techniques available.
Indicator solutions are still used although various electrodes are also used and this enables greater degree of automation to be used.
Many methods are taken from traditional text books, pharmacopeia, official publications and regulations. Historically, along with gravimetric techniques these methods have formed a backbone of reference methods in analytical chemistry.
These methods are offered mainly for one-off and small batch analysis but can also be used for larger batches of samples,
Our experts in this area of analysis are Harry Knappett and Mike O'Hare.
For further details please contact us to discuss your requirements with our staff and find out how LPD Lab Services can help.