Print this page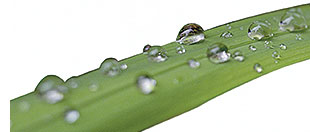 In the agrochemical industry, the effectiveness of a sprayed liquid on the grass, stalk or leaf, for which it has been designed to preserve or treat, will be determined by the degree to which it coats and adheres to the surface.
A qualitative and quantitative contact angle appreciation the qualities of this liquid / solid interface will provide much useful information for those involved with the formulation of these chemical coatings.
SEM/EDX at LPD Lab Services has been used to provide high magnification pictures to look at how the agrochemicals including pesticides are distributed across the plant surface which has a clear impact on the performance of the chemical. SEM (scanning electron microscopy) can look to see if encapsulated agrochemicals burst on spray contact with the leaves and spread out the active chemical. It can also be used to look at how long the agrochemical stays on the plant after weathering to keep pests away.