Print this page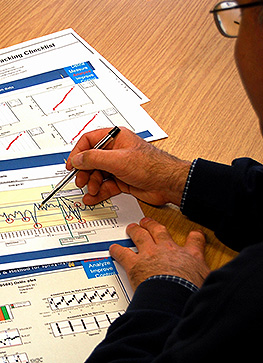 LPD Lab Services have significant experience in supporting the transfer of products and processes from their development phase into industrialisation and volume production. It is often during this transfer that major problems can arise that can cause considerable delays, increase costs and significantly effect revenue and profit targets.
Previously, LPD Lab Services was part of a large organisation that researched, developed and manufactured world class components in large volumes that delivered high quality and performance. As a result LPD Lab Services is able to offer significantly more than its high quality analysis capability to support you in your development and industrialisation projects to a diverse range of customer industries. Its staff are six sigma trained and can offer help and advice on:
Project management.
New product release requirements and methodology.
Risk reduction using a variety of tools eg Design FMEA and Process FMEA.
Process definition.
Product and process optimisation using Design of Experiment (DoE) techniques.
Development and statistical validation of product and process tests and measurements.
Process capability and yield improvements.
The marriage of LPD Lab Services extensive analysis capabilities and reverse engineering together with the product / process industrialisation experience and six sigma methodology offers a powerful package to assist customers in making the successful transition from prototype development samples to a reliable, cost effective products capable of high yield volume manufacture.

Process Expertise Areas


Over 156 man-years of industrial process support experience covering a diverse range of products and processes using different chemicals and materials that generates a value added interpretation service.
Product Reliability, Product Life and Accelerated Testing


Quality products need to be suitably stable to generate sufficient shelf and operational lifetimes. The laboratory can offer a bespoke product testing service together with appropriate advice on design modification to alleviate or improve their reliability.
Materials Analysis and Failure Investigation


Product and component materials analysis achieved by combining chemical, materials science, failure analysis, reverse engineering and industrial process experience coupled with materials analysis techniques.

Typical Technical Expertise


Examples some of the technical areas where LPD Lab Services have particular experience including particle analysis, corrosion and degredation, adhesives, paints and coatings, chemical etching, cleaning and degreasing, composite materials, delamination and thermionic emission.
Contact Dr. Wyndham Johnstone or Dr. Steve Jenkins to discuss your needs in detail and we will be happy to issue a no-obligation quotation.