Print this page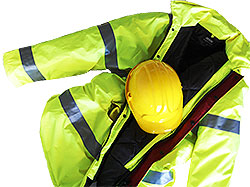 We provide Health and Safety advice to 3rd party companies on either an ongoing routine basis or in reaction to a specific event such as accident investigation. Our team has a great deal of experience in realistically dealing with Health and Safety issues and we can advise on a wide range of matters from both a legal obligation and practical perspective.
Work may involve site visits where required to familiarise our experts on the customers local situation.
In the past we have undertaken work including:
Industrial accident and near miss investigation examining the physical evidence including using our diverse and well equiped laboratory to reverse engineer the failures for advice and to avoid reoccurrence. It also includes practical advice on how to deal with legislative implications.
Chemical Health and Safety issues, particularly industrial sized handling, use in process and advice on possible side reactions.
Storage advice for hazardous and unusual cleaning chemicals.
Advice related to required Health and Safety product labelling on chemical products and deformulation as required to comply with CHIP regulations.
General hazard assessment of dust from storage areas.

Application Notes