Print this page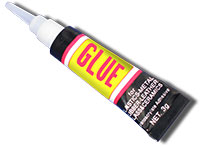 The failure of a joint can have a large impact on the aesthetics or the function and performance of a product. This can be a loss of structural integrity, a key part of the device becoming detached and causing issues or in the worst case scenario complete structural failure. LPD Lab Services have great experience in the area of adhesions and joining technology and are fully equipped to investigate failures or to help prevent them from happening again. A list of such successful works is shown below:
Interface Adhesion, Adhesives and Coatings
Poor glue choice & label adhesion on bottles due to poor/ incorrect adhesive formulation to bond to glass.
Adhesive Failure due to poor hardener / catalyst mixing.
Adhesion failure from missing adhesion promoter/ coupling agent.
Welding failures due to inadequate melting of materials.
Evaluation of degredation temperatures of adhesives by TGA, DSC or pyrolysis GC-MS.
Formulation of glass to metal adhesive system.
Poor size application in fibre glass GFRP or carbon fibre reinforced plastic CFRP giving poor load transfer fibre to matrix.
Welding Technology