Print this page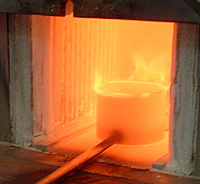 LPD Lab Services has a wealth of experience in industrial problem solving. We have access to a large range of analytical chemistry and materials investigation techniques with highly experienced staff to address your problem whatever your industry.
However, problem solving is not just using the right analysis, it is also about the right approach and knowledge to swiftly, comprehensively and cost effectively solve your problem.
We have extensive experience gained from our former own manufacturing operations and we have the added benefits of in-house expertise in health & safety and environmental consultancy and six sigma statistical techniques for process control and optimisation.
Our clients are spread across many industrial sectors from pharmaceutical to engineering and from medical devices to oil.
We always work to strict confidentiality guidelines however we are also able to sign non-disclosure agreements (NDA) to give our clients full peace of mind.
The laboratory are periodicially asked to present at confernces on it problem solving activities and its successful approach. Example presentations can be downloaded on Technical and Industrial Problem Solving and Failure Investigations following links to the Presentation and Publication page.
Contact Dr. Stephen Jenkins, Mike Ellicott, Dr Wyndham Johnstone or Dr. Simon Romani to discuss your needs in detail and we will be happy to issue a no-obligation quotation.
Please see below for application notes related to particular elements of problem solving:
Expertise and Key Staff at LPD Lab Services