Print this page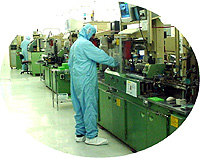 Range of Applications

This section lists a range of applications where the laboratory has specific expertise and some downloadable links pdf files (using Adobe Acrobat reader). These application note files are short case studies to demonstrate some of the capabilities of single or multiple analytical techniques, the relevance to the industrial problems they helped our staff to solve or the Routine Analysis we carried out to monitor or help control raw materials or processes.
An index of example typical work carried out by LPD lab Services is also provided since it began doing 3rd Party work in earnest in 2003.
Application Notes