Print this page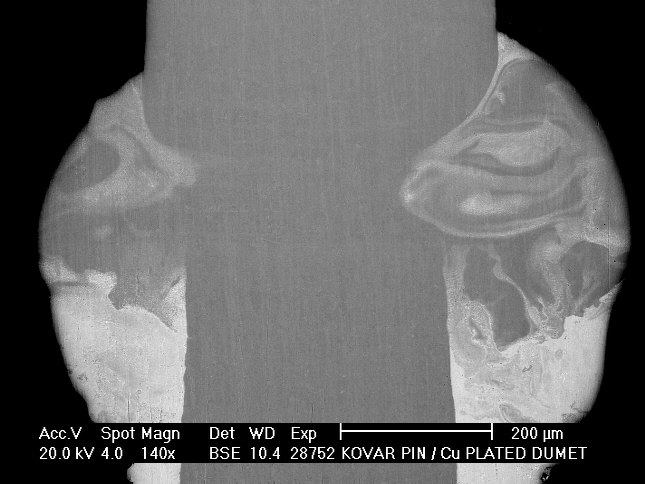 LPD Lab Services can analyse the physical properties, mechanical properties, structure and microstructure of many chemicals and materials. Samples can arise from raw materials, sub-components or finished assemblies from a diverse range of industries. Analysis of physical properties can be linked to product and process development or quality issues, reliability, life testing problems or customer returns or as part of reverse engineering or problem solving studies.
Physical analysis can generate fine structural images of samples using optical microscopy, scanning electron microscopy (SEM) and combined with careful preparation of the samples, particularly cross-sections, allows many aspects of the physical properties of a sample to be analysed and explained. These include : -
LPD Lab Services can combine a wide array of analytical techniques and materials and chemical analysis with real world experience to provide an expert physical, structural or microstructure analysis of large range of materials and samples.
Optical Microscopy and Image Analysis


Optical Microscopy and Image Analysis details the variety of Optical Microscopes in the laboratory used to physically inspect the structure of materials and components as well as Image Analysis techniques to generate measurements and data from these images. The Image Analysis techniques also are applicable to SEM micrographs.
Mechanical Testing


Mechanical Testing details the laboratory's capabilities for tensile and hardness testing of materials to measure performance under various types of loading as well as metallurgical sample preparation techniques.
X-ray Imaging - Non-Destructive Testing


X-ray imaging is a non-destructive technique that provides microfocussed images of components and products to reveal buried mechanical structure and physical flaws. It can be used to target the reverse engineering of failing components combined with SEM and optical microscopy.
Materials Analysis


Materials Analysis provides an introduction to the technical capabilities and services offered by LPD Lab Services for raw material and products analysis or investigation. The analytical techniques are used to improve quality and manufacturing processes or solve problems.
Metallurgy and Failure Analysis


Analysis of physical properties and inspection of structure and microstructure of chemicals, materials and assembled products to better understand the make up of product or component for reverse engineering, failure investigations or root cause problem solving.
Chemical Analysis


Chemical Analysis introduces the chemical analytical techniques available, applications and capabilities of the laboratory for raw material analysis, contaminant investigation, quality control and solving problems. Samples can be solids, liquids and gases.
Materials and Chemical Analytical Techniques


Materials and Chemical Analysis Techniques provides a categorised list of the range of analytical techniques available at LPD Lab Services for performing materials and chemical analysis for characterisation of samples.