Print this page
For chemicals and materials characterisation and quality control selection of the right laboratory analytical instruments and development of appropriate test methods are critical for cost effective capital investment and wider project support. This requires experienced staff to help in the selection process evaluating the different instrument vendors options as this can be confusing and potentially misleading. Ease of operation, instrument reliability or uptime and performance including detection and quantification limits all feed into the decision and this in turn affects the type and cost of the operator. These are all critical in rolling out a cost effective quality control laboratory technique and methodology and LPD Lab Services offers all of these consultancy services including handover and cross-training to the client's staff. The lab are then on hand to offer further technical support if complex problems arise.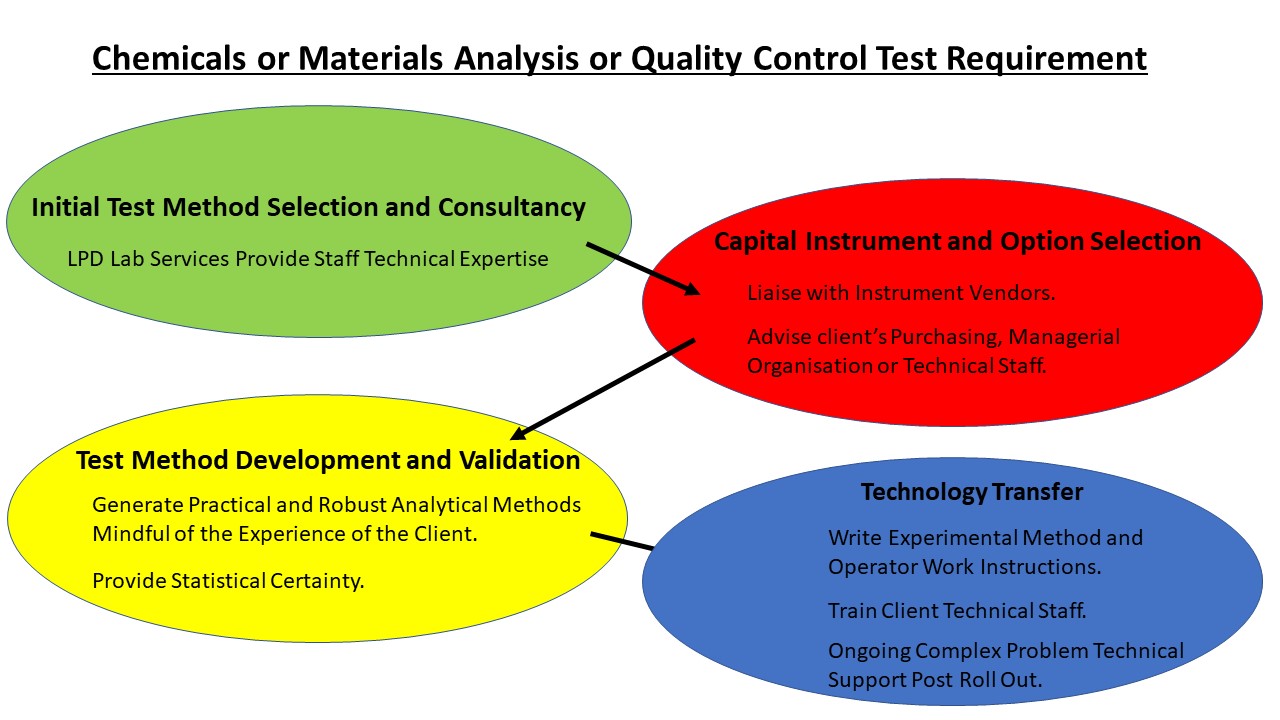 Instruments can be temporarily or permanently for routine analysis installed at LPD Lab Services before potential transfer onward to the customer. There may be cases where the clients wants to treat the lab as a pilot facility before rolling out the new methods to multiple sites for technician running of the developed methods or the client may not be able to recruit the experienced staff to develop and validate in house in which case LPD can offer this support service.
Instruments like the FTIR Microscope, NIR and Micro-ATR as well as GC- ATD Automated Thermal Desorption gas phase analysis, for quantification of low atomic mass organic chemicals and gas impurities, have been bought by customer and installed to use the LPD Lab Services' skills and experience to support client projects. The sheer volume of HPLC method development from another client has allowed the lab to invest in a new instrument to then roll out the developed and validated new methods to the customers own laboratory HPLC facilities: This was because the client could not justify the cost of employing dedicated sufficiently experienced development staff and did not need them for the longer term: Instead it was cheaper and faster to use LPD Lab Services to fill the capability gap.