Print this page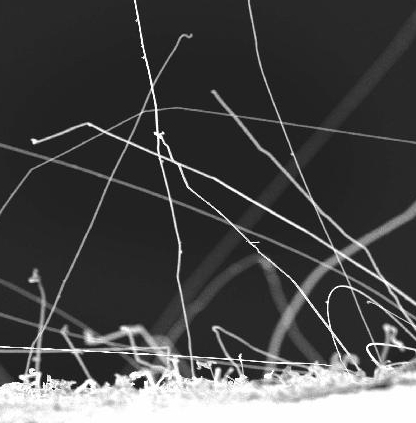 LPD Lab Services has extensive experience in zinc whisker analysis and supporting facilities management staff in identifying their presence.
The existance of zinc whiskers has long been known to be an issue in data centres. Zinc whiskers form on zinc coated surfaces typically found underneath raised access floors. The zinc whiskers are thin, only a few microns wide and much thinner than a human hair. In some cases, they can grow to over 2mm in length. When floor panels are removed or there is a disturbance in the under-floor area, the zinc whiskers can detach and then circulate in the strong air currents generated by the air conditioning systems. The zinc whiskers can then be drawn into electrical equipment and cause short circuits, sometimes with catastrophic consequences.
Due to their very fine nature, the only way to positively identify the presence of zinc whiskers is by analysis using an electron microscope. Using only optical analysis glass fibres are easily confused for zinc whiskers as they appear optically very similar.
LPD can provide zinc whisker sample kits and advice on how to use them. The kits contain sticky pads, tweezers and gloves. The pads are used to sample potential problem areas and then returned to LPD for zinc whisker analysis. LPD's experienced staff will determine if zinc whiskers are present and quantify the number using SEM/EDX.
If you would like to know more about the zinc whisker testing service that LPD can offer, then please contact Mike Ellicott.