Print this page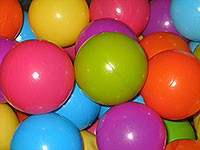 LPD Lab Services is ideally placed to support analysis and measurement of a wide array of plastics, polymers, rubbers, composites and additives.
LPD Lab Services can offer numerous techniques that can identify many issues associated with plastics and polymers. Including: FTIR, FTIR Microscopy, SEM/EDX, XPS, SIMS, OCAT/DCAT, GC-MS, DSC, TGA and Pyrolysis GC-MS.
Using these techniques we can investigate many issues, including:
Surface segregation of plasticisers and low molecular weight species giving weak boundary layers by XPS and FTIR
Embrittlement of polymers and composite materials by solvent attack
Check correct polymer types used for product by FTIR, Pyrolysis GC-MS, XRF, DSC and SEM fingerprint technique
Checks for low and high density polyethylene.
Determination of excessive use of mould release agents in injection moulded parts.
Determination of protective coating types by FTIR Microscopy and pyrolysis GC-MS.
Analysis of polymers and rubbers, mobile species, plasticisers, stabilisers and low molecular weight species by GC-MS
Measurement of degradation temperatures of polymers and rubber by DSC, TGA and estimatation of heated product lifetime.
Checking for residual stress in plastics from moulding and annealing processes by DSC and refractive index effects.
Investigation of bubbling and lifting paint coatings with SEM/EDX or FTIR Microscopy.
Check of surface treatments to promote wetting and strong adhesion.
Verification fingerprinting of paint top coat and primer coat using filler chemistry and particle sizes and shapes by XRF and SEM / EDX.
Leaching out of polymer or rubber additives or consumption of stabilisers over product life by solvent extraction FTIR, solvent extraction GC-MS or Pyrolysis GC-MS.
Investigations into failure of finished polymers and rubbers with mobile species including plasticisers, stabilisers, mould release agents, degradation products and low molecular weight components.
Measurements of crystallisation and melting temperatures of polymers using DSC.
DSC determination of ideal manufacturing and moulding temperatures of polymers and rubbers.
If you would like more information please contact us for a friendly helpful discussion.