Print this page
Typical Applications of XRF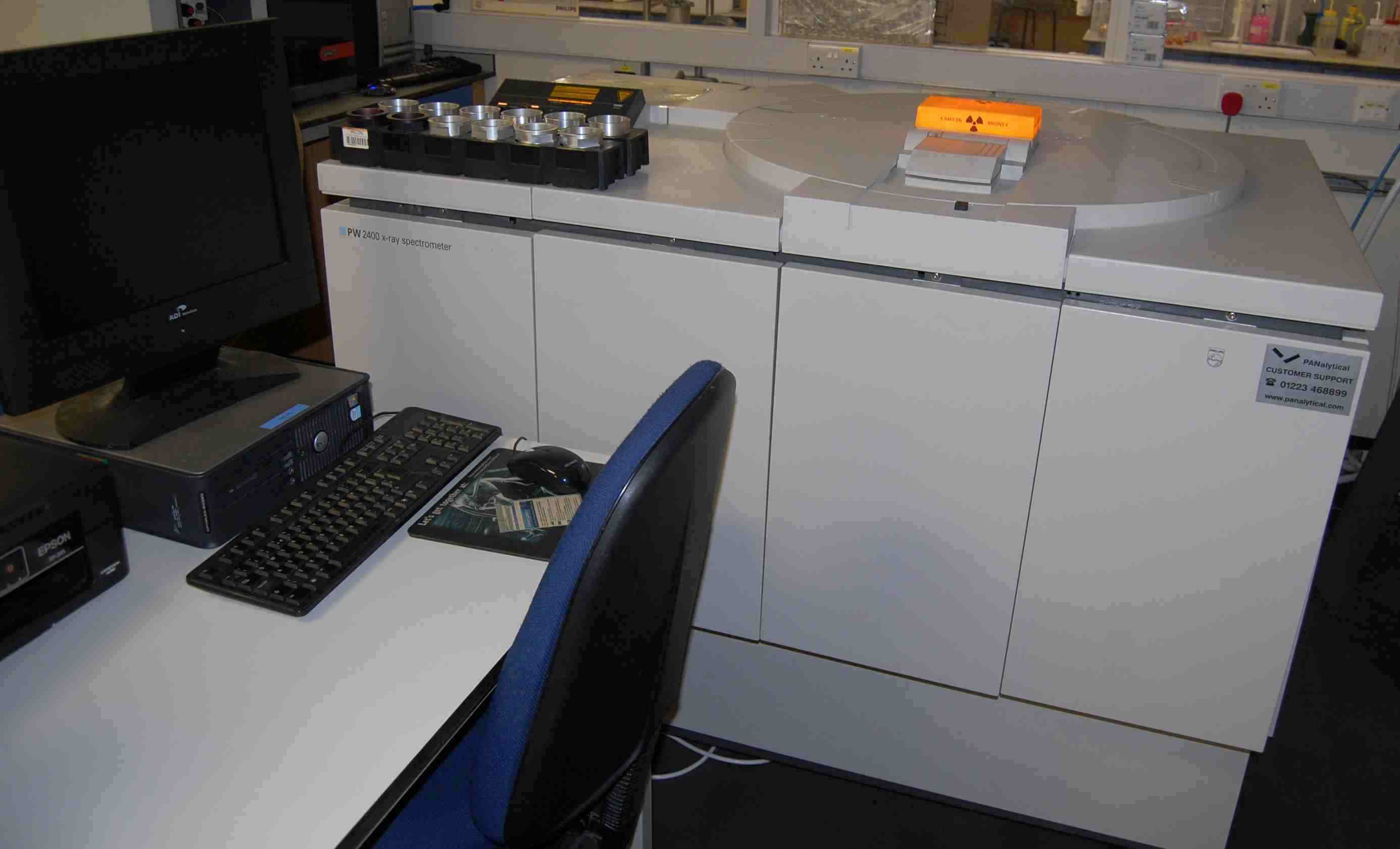 Quantitative and semiquantitative XRF analysis of surface, bulk and trace elements can be used for:
All metals and alloy composition to check for conformity against specification - XRF Steel and XRF Aluminium alloys
Glass (including major and minor components, colour elements etc)
Raw materials (e.g. mineral powders, oxides etc)
Environmental dust samples
Composition of dried or burnt off plating baths, solutions and effluent samples
PVD Sputtered or plated layer thickness and/or composition
Chemical Vapour Deposition coated layer thickness measurement or composition
Routine anodised, electrochemical and chemically grown oxide thickness measurements
Qualitative and semi-quantitative analysis of unknown materials and powders
XRF is a vital tool for RoHS Testing of products to ensure compliance
Application Notes
Principle of XRF and Capabilities

The sample is irradiated with X-rays within the instrument. If an X-ray photon is absorbed by the sample of sufficient energy then an electron is emitted via the photoelectric effect resulting in an electron hole in the atom. An inner shell electron will then fall back to fill this hole resulting in the release of electromagnetic energy with a frequency characteristic of the element present.
XRF is quantitative or semiquantitative and can be used on bulk powders, dusts, solids, metals and materials. Additionally it can be used on thin-film samples – e.g. filter papers used in environmental monitoring.
XRF is particularly cost effective for multiple samples. Once calibrated it is very reproduceable week to week and month to month using check standards to monitor drift.
Main Features and Benefits of the Laboratory's PANalytical PW2400 XRF instrument
Sensitivity and range of element detection:-

Detects all elements from boron upwards (B detection limits ~ 5%)
Lower level of detection for most elements ~ 1 – 50ppm
Lower level of detection for carbon ~ 0.1%
Can analyse element concentrations from 10ppm – 100% in the same sample
Qualitative analysis of unknown samples
Range of sample types:-

Solids - Metal, Glass, Ceramic, Mineral, Fillers in plastic etc
Powders - Metal, Glass, Ceramic, Mineral, Oxide, Dust etc

Rapid throughput of samples.
Please contact us to discuss how your requirements can be met using this or any of our analytical techniques. We can issue no-obligation quotations once we have discussed your needs and can offer two levels of service "urgent" and "normal". We also offer preferential rates for longer term analysis contracts. Click here to find out more.

Our site expert on XRF is Simon Romani.