Print this page
ICP-MS Analysis of Trace Metals and Elements in Chemicals and Materials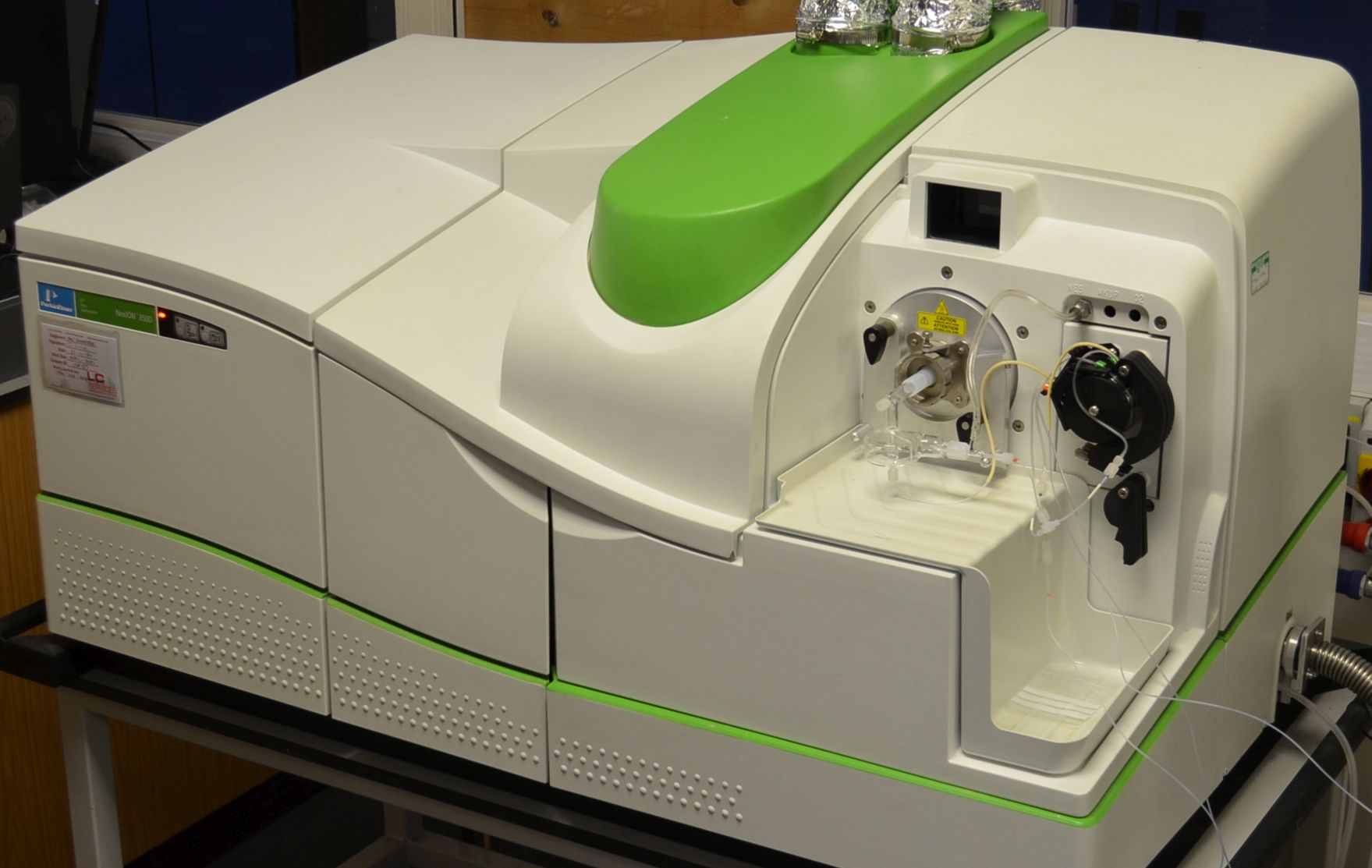 Inductively Coupled Plasma Mass Spectrometry (ICP-MS) is a technique routinely used to analyse trace levels of a wide range of inorganic elements. The ICP-MS allows for the detection and quantification of elements with atomic mass ranges 7 to 250. This covers Lithium to Uranium. The typical detection limits are in the parts per billion (ppb) range and even parts per trillion (ppt) in some cases.

The ICP-MS analysis methods available at LPD Lab Services allow the detection, identification and quantification of a wide array of elements using a Perkin Elmer NexION 350D ICP-MS.

Applications of ICP-MS
Monitoring of trace metals and elements in drinking water, ground water, rainwater, wastewater or industrial effluent streams.
Quantified analysis of metals and impurities collected in dusts on filter membranes and other materials.
Trace elements in product / raw materials or from washed or rinsed surfaces.
Analysis of additives and purity in metal alloys.
Checking metallic species in recirculated hot and cold water system systems that may affect corrosion.
Analysis of low level contaminants in chemical products, beverages, foods, cosmetics, pharmaceuticals.
Analysis of soluble / leachable material from solid samples such as medical devices, polymers, PCBs.
Fully quantitative gallium and arsenic in swabs for health and safety semiconductor plant monitoring.
Semi-quantitative impurity checks in metalorganic precursor materials.
Contamination checks in organic chemical product
Low-level toxic metal screening in steels and mercury specialty alloys.
Screening of impurities in water treatment chemicals.
Impurity testing in Ultra-Pure process water in semiconductor raw materials production.
Fully quantitative investigation of metals in artificial bone materials.

Analysis can be performed on a diverse range of sample matrices allowing accurate reliable results.

Please contact us if you would like more information.