Print this page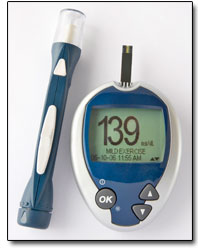 The Medical Device industry has a range of unique requirements which LPD Lab Services has extensive experience in delivering. We have worked with medical device companies from SMEs to multinational at all stages of product life cycle from early stage development to product ramp-up including yield improvements and full volume manufacturing. LPD Lab Services has a strong track record of working on projects concerning implants, wound management and dressings, drug delivery systems, sensors and invasive devices such as catheters and stents in addition to medical tools.

With our unique combination of our range of analytical tools, lean manufacturing knowledge and product and process quality control experience we are able to solve issues in the following general areas:

Contamination Analysis

Medical devices necessarily have to be free of contamination in order to function correctly and not to represent a risk to the patient. Most medical devices are manufactured in cleanroom environments where identification of any contamination (e.g. particle, fibre or stains) is critical in order to determine the root cause and eliminate the source to prevent reoccurrence.

LPD Lab Services has a great deal of experience in identification of contamination both from work with clients and our own cleanroom manufacturing on-site. We can either analyse and identify contamination on a single sample or we can perform type matching against suspected materials in order to categorically identify the source.

We use a combination of scanning electron microscopy (SEM), FTIR and optical microscopy to isolate, identify contamination and can usually work with a single particle or fibre if necessary. These individual contaminants can often be isolated from within a complex stack of materials.

Example SEM Images of cotton (left) and polyester (right) fibres. We can categorically identify many different fibre and particle types with or without reference standards.
Mindful of timeliness of getting results back to our customers, we can work on a rapid turnaround basis if required – in most cases if a sample arrives in the morning we can normally give preliminary results on the same day. This speed gives us the edge in time-critical situations where production or product release is held up.

Product Failure and Process Variations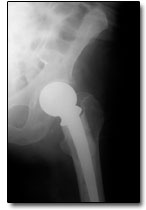 Awareness of reasons of premature product failure and inherent product variation is critical to scaling up manufacturing from small batches to volume manufacturing. We can work with customers to prioritise the major yield hits in a reject pareto and to analyse failed products using a variety of techniques in order to understand what the causes are.

This may involve a particular product lifetime problem or be a more general study on a number of production samples in order to benchmark variation and help customers understand and hence control it.
Disinfection Chemical Compatibility with Materials
The prime focus of disinfection protocols and wipe systems in healthcare products is infection control killing bacteria and viruses as well as wetting surfaces sufficiently. The compatibility of the chemical formulations with materials on the products and material surfaces they are applied to can be overlooked or rinsing insufficient which can damage the medical device or equipment. Solvents can swell plastics or painted coatings giving cracking and crazing and sometimes corrosion problems.Optical microscopy and SEM/EDX can detect the symptoms of these shortcomings even if the damaging solvent has flashed off.

Biocompatability, Passivity, Surface Treatment, Interface and Coating Analysis

In many medical devices, the chemistry of the surface of the device is critical to effectiveness either in terms of biocompatibility (e.g. implants) or passivity or other functionality. We have the experience, tools and techniques to enable the customer to analyse and optimise surface treatment techniques e.g. plasma treatments, chemical etching, oxide layers etc. We use a combination of XPS, SIMS, FTIR and SEM to establish differences between surface treatments in terms of chemistry, surface roughness and other parameters. This information can be used as a basis for setting the process windows for treatments or optimising the treatment process.
Wetting and Body Acceptance Problems
The interaction between medical device manufactured parts with the fluids they are designed to come into contact with is crucial to their correct operation and / or their acceptance within the body they are placed. The inappropriate wetting of the electrode contained within a test kit (blood / urine) or a stent (within a vein) could result in false indication or a critical failure. These are best physically evaluated by combinations of XPS or SIMS surface chemical analysis and contact angle techniques allowing manufacturing process recommendations to be made to improve wetting.


Contact Dr. Steve Jenkins or Mike Ellicott to discuss your needs in detail and we will be happy to issue a no-obligation quotation.
Application Notes