Print this page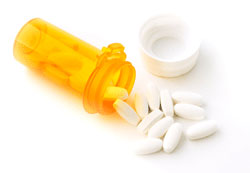 LPD Lab Services can offer the pharmaceutical and drug delivery industry a range of specialist services which are specific to this particular sector. As an industrially based lab we understand the importance of timely results and offer a high level of customer service. We have a strong track record in performing analysis and consultancy work for companies ranging from blue chip multinationals to small start-up enterprises in areas such as:
Inhaled products
Drug delivery devices

The type of work we can specifically perform is described below:

Contamination and Particle Identification

In a highly regulated environment such as pharmaceutical production, cleanliness is of critical importance and understanding the nature of contaminants is the first step towards elimination. We can use our range of analysis techniques (SEM/EDX, FTIR) and wealth of experience to identify and type match contamination particles against potential candidates and establish where in the process the contaminant is introduced. Our vast particle analysis experience means we can often identify and point to the source where no reference type matching materials are available. We can work to very rapid timescales when required which is vital when product release or production is delayed because of this.

Particle Sizing

In inhaled drug delivery products the particle size of species is very important to the subsequent bioavailability. We have developed documented methods for the automated analysis of products using our SEM which gives particle size information below the limit of optical microscopy.

Surface and Interface Analysis

Using our surface analysis tools and experience we have the facilities to investigate issues such as:
Packaging / drug interqactions – e.g. ensuring consistent amount of drug delivered over life
Analysis of novel packaging to ensure suitability
Contamination Analysis
Contact Dr. Steve Jenkins or Mike Ellicott to discuss your needs in detail and we will be happy to issue a no-obligation quotation.
Application Notes