Print this page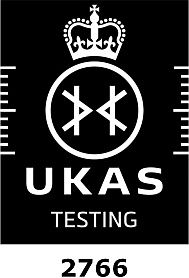 LPD Lab Services ISO17025 Laboratory Quality System
LPD Lab Services have implemented a robust quality management system that is UKAS Accredited in respect of our schedule of accredited tests to ISO17025:2017, but our quality management system principles are also used across our non-accredited testing in order and enhance our customer's confidence in the non-accredited testing also carried out at LPD Lab Services. To see the laboratory UKAS e-certificate please click here.
LPD Lab Services offers a chosen range of accredited specific routine test methods listed below on the UKAS Accreditation Schedule. However, importantly the quality system is applied to all aspects of the laboratory regardless of whether an accredited test is chosen or not.
Bespoke analytical method development test methods may become UKAS accredited on request, subject to UKAS processes and final approval.
The performance of the laboratory's management system plus competence to provide technically valid data and results, associated with an accredited scope, is reviewed annually by a UKAS external assessment. The whole quality system is reinforced by regular planned internal audits conducted by a large company-wide team of trained internal auditors, competence checks on staff to perform tests, participation in externally provided proficiency test (PT) schemes and purchasing certified reference materials (CRM) from competent producers (competence tested to the ISO17034 standard) where available.
Since original accreditation in 2005, in early 2020 LPD Lab Services has successfully transitioned to the latest version of the ISO17025 standard, incorporating all the management system requirements of ISO 9001 standard relevant to the scope of laboratory activities, and demonstrating the competence of the laboratory to produce technically valid data and results, which is accomplished through compliance with Clauses 4, 5, 6 and 7 and implementation of Clause 8 (Option A) of the new ISO17025:2017 standard.
Quality Policy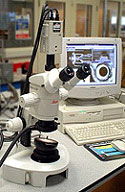 Our goal is customer satisfaction. We are committed to provide an excellent service to our customers and have implemented a full quality assurance system entirely supported by LPD Lab Services Ltd management. Appropriate quality system training is given to all staff to ensure that they are competent in navigating the quality system as well as delivering technically valid data and results in a confidential and impartial manner.
The quality system at LPD Lab Services Ltd is continually improved using a risk-based thinking approach adopted by everyone in the business. This identifies significant risks to the business and also opportunities to be explored.

The Quality Policy is summarised as the laboratory and its management are fully committed to the following within the confines of the international standard ISO17025:2017 - Option A, where Option A of the standard is more aligned to the principles of ISO9001:2005 rather than pre-existing compliance to ISO9001:2005 (Option B).
Maintaining a quality management system which meets the requirements of ISO17025:2017 - Option A.
Manage and perform laboratory activities by providing appropriate personnel, facilities, equipment, systems and support services.
The management system will be continuously improved, identifying significant Risks and Opportunities and taking appropriate levels of action.
Ensure laboratory staff are fully competent in using the quality system.
Operate within the spirit of all relevant legislation.
Download a PDF of the quality policy here
Please do not hesitate to contact the Quality Director (Mike Ellicott) if there are any queries about our laboratory quality system.