Print this page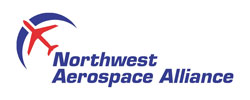 LPD Labservices is a member of the prestigious North West Aerospace Alliance. This is a consortium of Aerospace manufacturers and key suppliers whose purpose is to bring together the common interest of ensuring the North West of England remains a major player in Aerospace development and manufacturing in the world.

At LPD Laboratory Services we count amongst our client base several large first tier suppliers to the major aerospace companies. We can offer a range of services to the Aerospace industry backed up by the reassurance and demonstration of competency that accreditation to ISO 17025 brings.

Our Laboratory is equipped with many state of the art analytical techniques to address aerospace production issues and other problems. Examples include materials certifications and analysis, problem solving such as staining or corrosion of metals and composite testing and release film issues. The laboratory staff also has a large array of experience in dealing with all aspects of materials analysis and chemical issues.